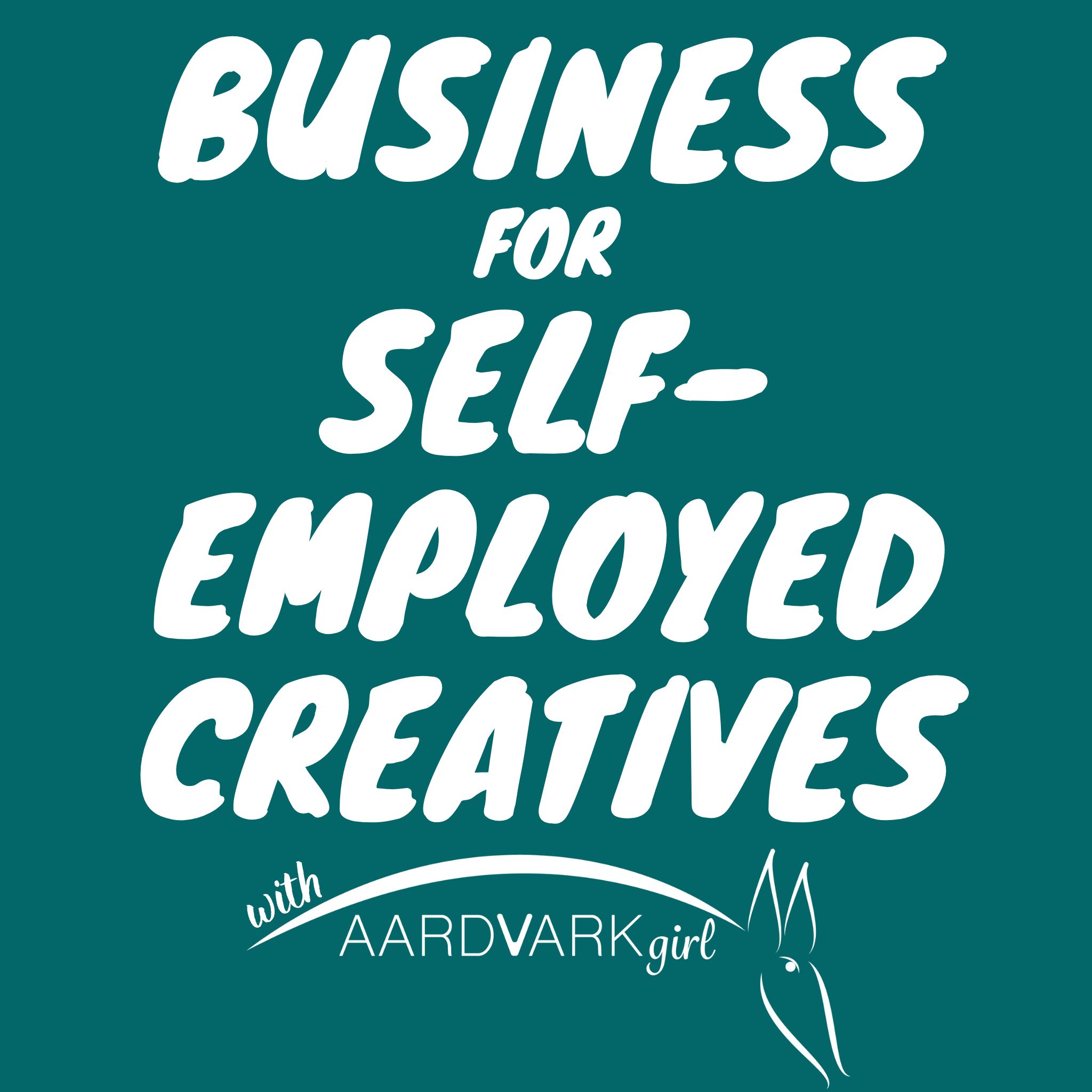 Helping business owners, freelancers & other self-employed creatives succeed… and have fun doing it. It can be overwhelming at times, but there's nothing like the privilege of working for yourself – making your own rules, owning your time, and trusting your instincts to make the right decisions. With short episodes that get straight to the point, this podcast is about the common issues we face in business, along with solutions that work for other creatives like you. Aardvark Girl is a producer, project manager & business specialist with 20+ years of experience managing companies & helping people in creative industries. She helps you get a handle on the business side of things so you can focus on your talent. Let's get to work!
Episodes
Monday Jun 01, 2020
Monday Jun 01, 2020
When you're creative, sometimes you want everything to be perfect. But art isn't perfect. Business isn't perfect. Humans aren't perfect.
And while it's good to have high standards for yourself, seeking perfection can be an excuse that stops us from moving forward. But making mistakes is how we learn, grow, and improve.
Sometimes it's better to do something that isn't perfect than to not do anything at all.
00:42 Why I struggle with making videos
02:08 Accepting my awkwardness
02:58 Making excuses
03:41 Just start.
03:58 When "good enough" is okay to get started
04:27 Authenticity & Personal Branding
05:18 Is the quest for perfection getting in the way of what you want to do?
05:57 Do something.
The video version of this podcast is available on my YouTube channel.
If you have questions, comments, or suggestions for topics, email info@aardvarkgirl.com or find me on social @aardvarkgirl. If you want to work with me, that's where you'll find me, too.
Thank you for being here.
Comments
(1)
To leave or reply to comments, please download free Podbean or
Good advice Aardvark. The university I teach at asked Instructors to create videos to improve instructor presence and make the classroom more personal. The first video I did took over two hours and I deleted and restarted at least 30 times. I decided I have a face for radio and a voice for silent movies. Finally, I hit record and recorded a two minute video, did not watch it to see if it was good enough and posted it. It turned out fine and my students appreciated the fact that I wasn't perfect.