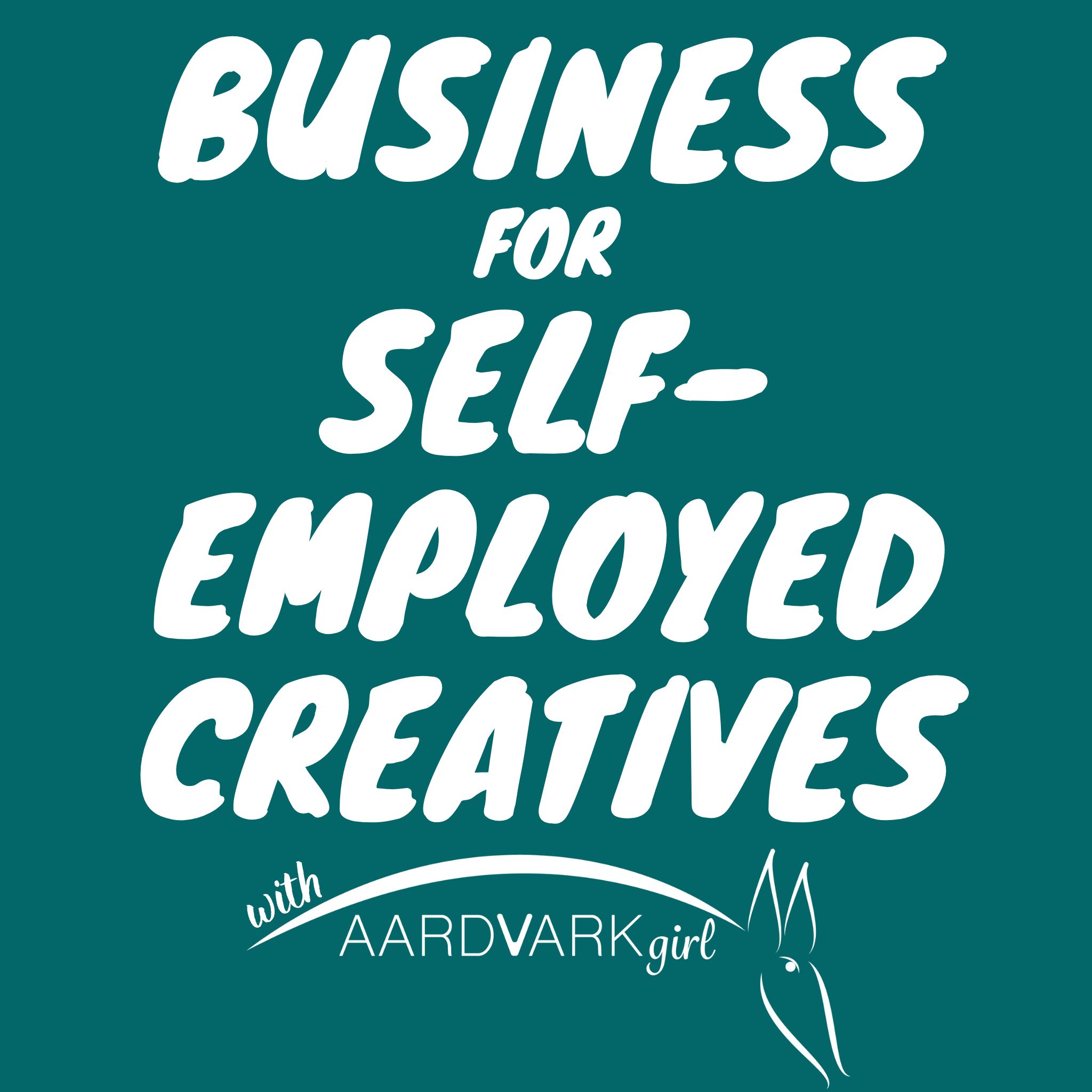 Helping business owners, freelancers & other self-employed creatives succeed… and have fun doing it. It can be overwhelming at times, but there's nothing like the privilege of working for yourself – making your own rules, owning your time, and trusting your instincts to make the right decisions. With short episodes that get straight to the point, this podcast is about the common issues we face in business, along with solutions that work for other creatives like you. Aardvark Girl is a producer, project manager & business specialist with 20+ years of experience managing companies & helping people in creative industries. She helps you get a handle on the business side of things so you can focus on your talent. Let's get to work!
Episodes
Monday Jun 01, 2020
Monday Jun 01, 2020
Introducing Business for Self-Employed Creatives - a video series/podcast with business tips from Amanda McCune aka "Aardvark Girl" - a producer, project manager, and business coach for creatives who is passionate about helping business owners and freelancers succeed.
In this introductory episode, I share my own work experience and qualifications that have gotten me here, where I can share everything I've learned throughout my journey.
1:06 Producer
1:54 Business & Project Manager
4:24 Business Coach for Creatives
8:04 Why I'm Here
The video version of this podcast is available on my YouTube channel.
If you have questions, comments, or suggestions for topics, email info@aardvarkgirl.com or find me on social @aardvarkgirl. If you want to work with me, that's where you'll find me, too.
And since I'm just getting starting out here, it would be really helpful if you can take a minute to subscribe, leave a review, and share with your other self-employed creative friends.
Thank you for being here.