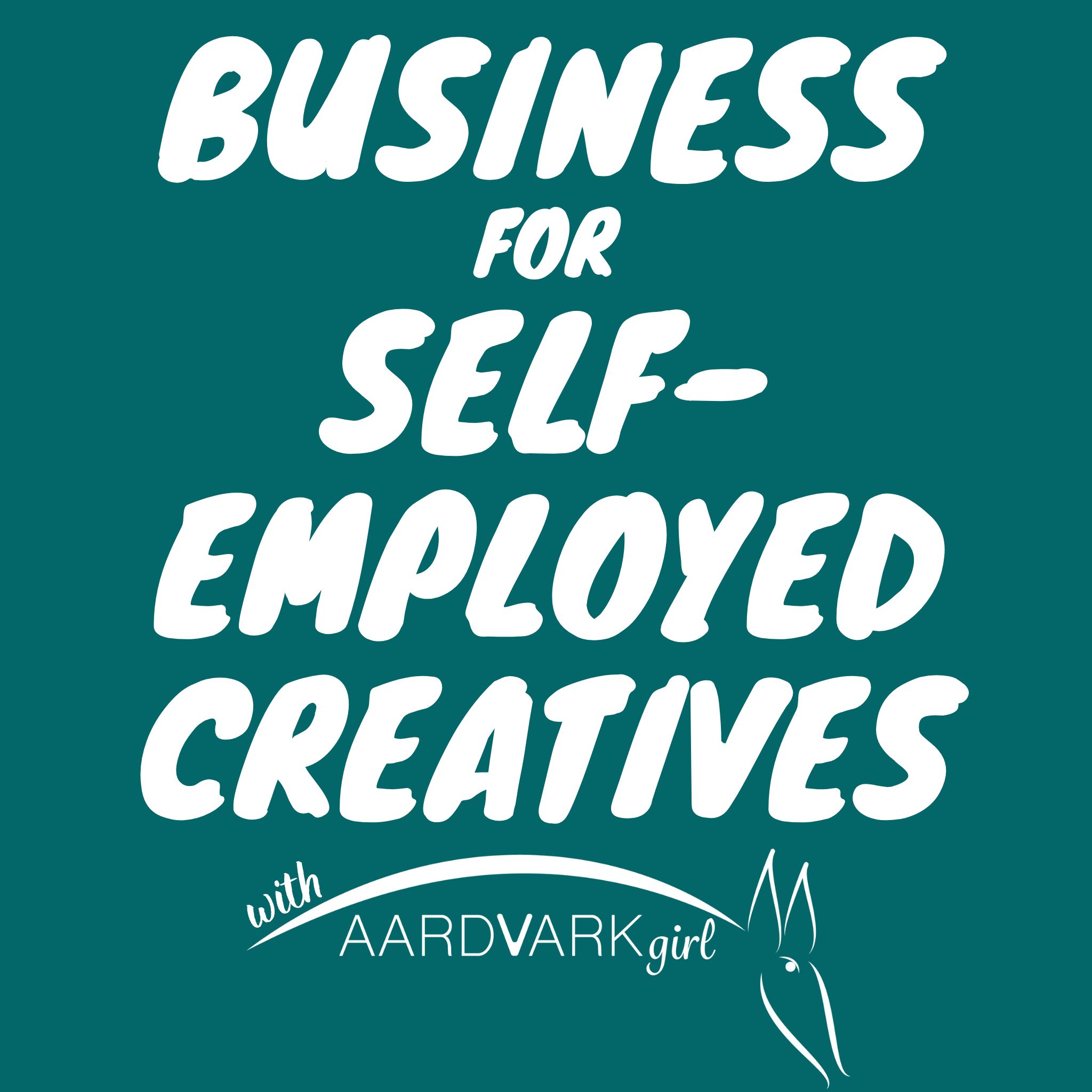 Helping business owners, freelancers & other self-employed creatives succeed… and have fun doing it. It can be overwhelming at times, but there's nothing like the privilege of working for yourself – making your own rules, owning your time, and trusting your instincts to make the right decisions. With short episodes that get straight to the point, this podcast is about the common issues we face in business, along with solutions that work for other creatives like you. Aardvark Girl is a producer, project manager & business specialist with 20+ years of experience managing companies & helping people in creative industries. She helps you get a handle on the business side of things so you can focus on your talent. Let's get to work!
Episodes
Monday Jun 22, 2020
Monday Jun 22, 2020
Trusting your instincts is an important business skill that often gets overlooked. It can be helpful to get input and advice from others, but sometimes you have to quiet that external chatter and look inward for the answers. Sometimes that means going against the common actions and proven methods, and that's okay. Let your gut tell you what's right (and wrong) for you and your business.
00:56 Listening to advice
01:50 Some of the biggest life decisions I've made have been based on gut instinct
03:15 Why I'm glad I didn't take other people's advice
04:07 Trusting your gut when it seems counterintuitive to what you "should" do
05:27 Making decisions that are authentic to you and your business - why I don't use the proven successful method of email marketing
08:41 How do you know when your instincts are telling you to do something?
Connect with me through your favorite platform: https://pods.link/aardvarkgirl