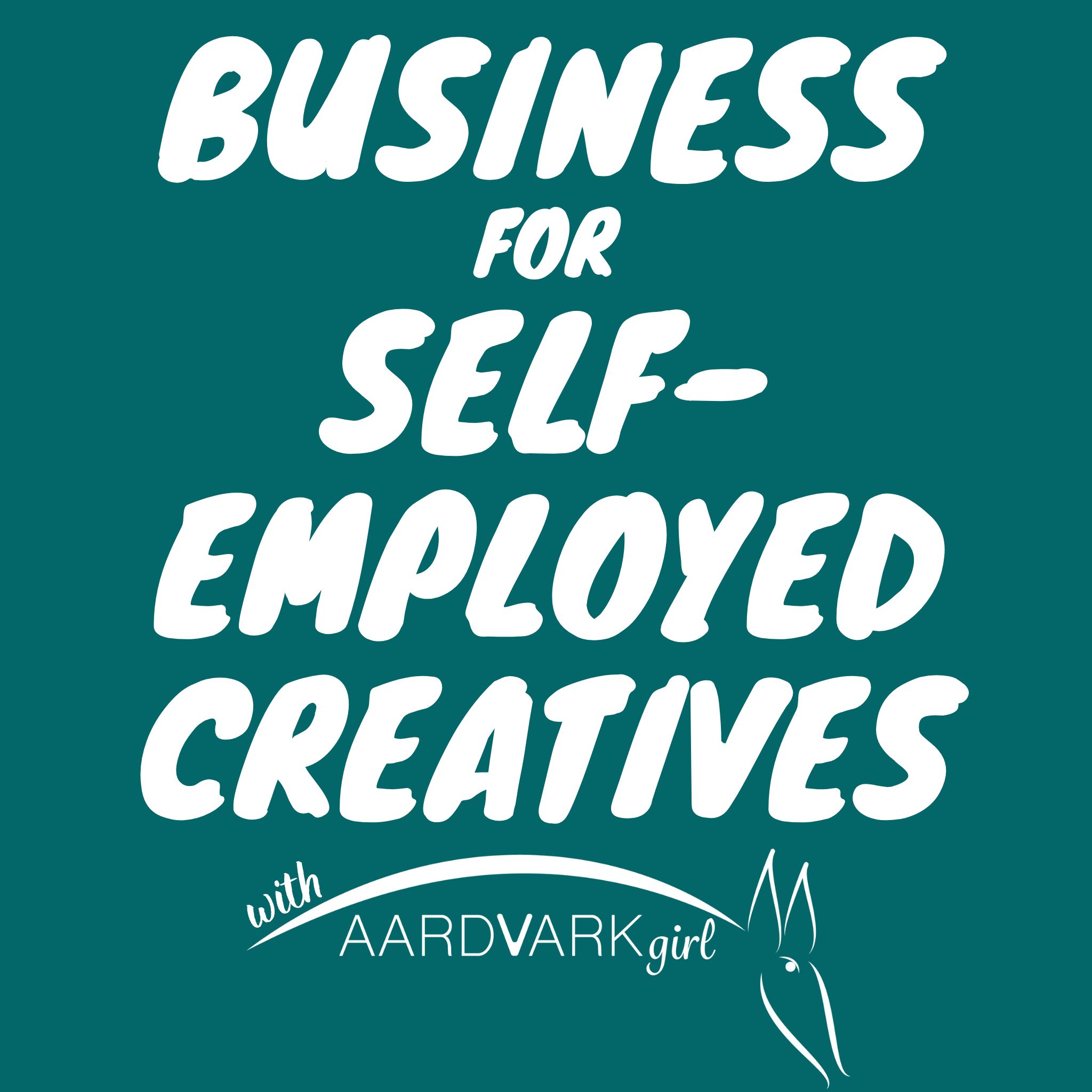 Helping business owners, freelancers & other self-employed creatives succeed… and have fun doing it. It can be overwhelming at times, but there's nothing like the privilege of working for yourself – making your own rules, owning your time, and trusting your instincts to make the right decisions. With short episodes that get straight to the point, this podcast is about the common issues we face in business, along with solutions that work for other creatives like you. Aardvark Girl is a producer, project manager & business specialist with 20+ years of experience managing companies & helping people in creative industries. She helps you get a handle on the business side of things so you can focus on your talent. Let's get to work!
Episodes
Monday Jun 08, 2020
Monday Jun 08, 2020
When you're self-employed, you have to be adaptable. There are so many unknowns that come along with running your own business.
And it's one thing to be prepared – to have a sort of backup plan, to have your savings put aside in case of emergencies, to understand that your business is going to fluctuate throughout the year.
But sometimes, the unexpected happens. And what do you do then?
00:52 Don't get too comfortable
01:39 We're all in this together
02:15 Sit back and wait or be proactive
02:54 Educating your clients about how to adapt
03:32 How offering remote production services has helped me
04:16 The benefit of doing things in new ways
05:03 We don't know what the new normal is going to be
The video version of this podcast is available on my YouTube channel.
If you have questions, comments, or suggestions for topics, email info@aardvarkgirl.com or find me on social @aardvarkgirl. If you want to work with me, that's where you'll find me, too.